Marfeel is a technology enabling the automatic transformation of web content into optimized mobile-designed content.
Marfeel.com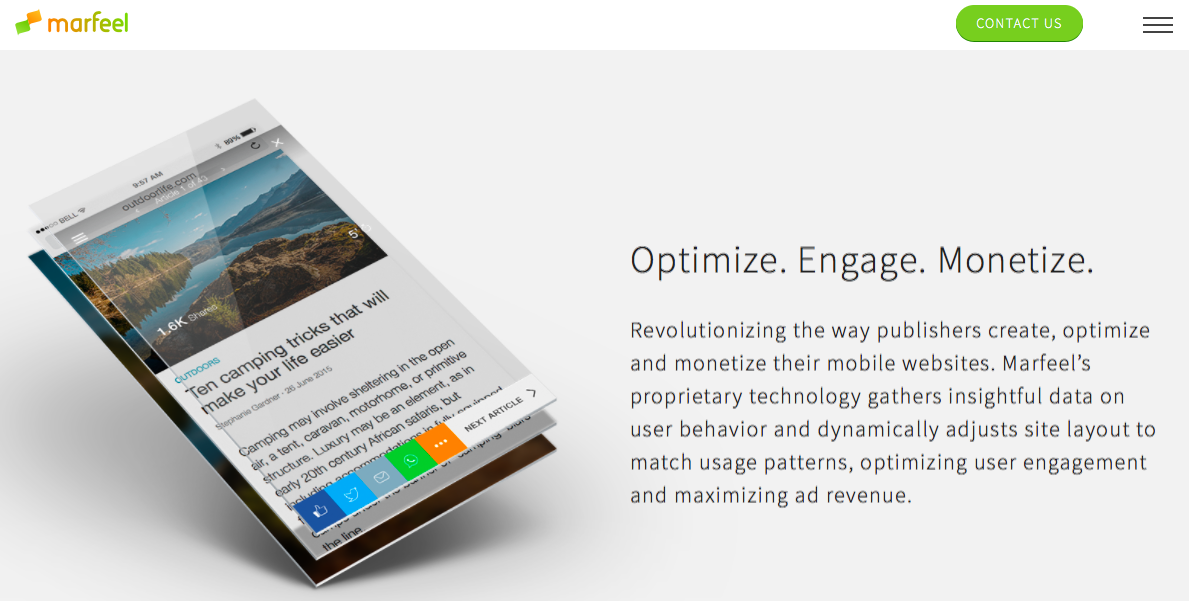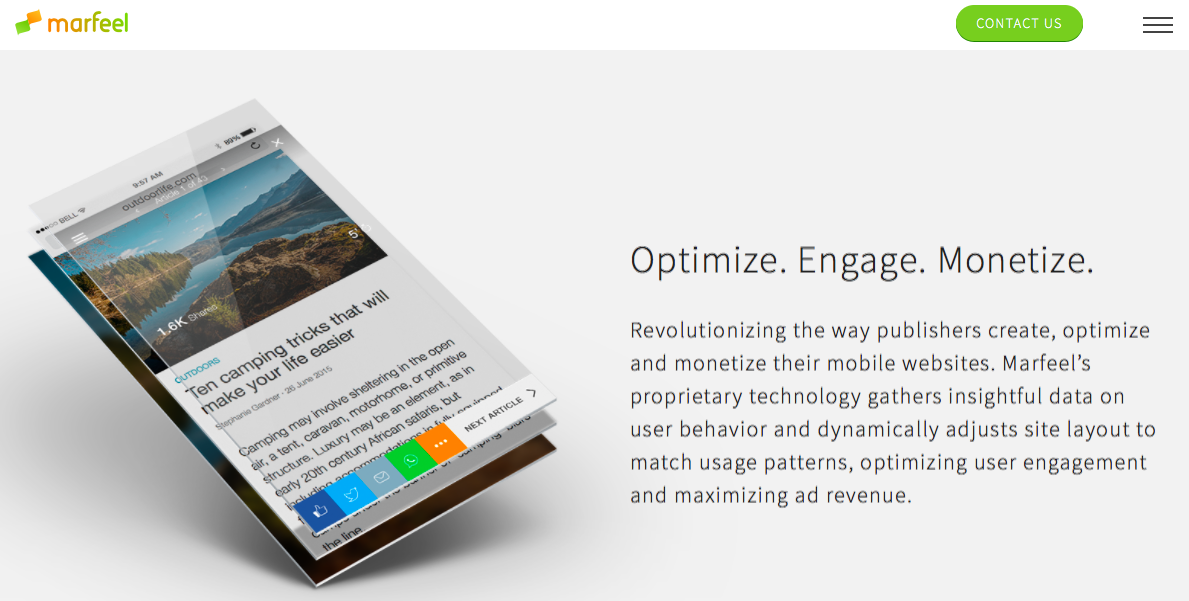 MARFEEL was founded in 2011 by Xavi Beumala and Juan I. Margenat. MARFEEL's technology automtically turns any publisher's or media website into the best solution for their mobile strategy. MARFEEL has announced today the closing for a Series A financing round of $2M, let by Nauta Capital, Elaia Partners, BDMI and existing investor Wayra.
2013.05.07 / 3min read.