Calendra is is the leading provider of web-based business-oriented identity management solutions. It was acquired in 2005 by BMC Software for $33m.
Entrepreneurs
Alain Péchon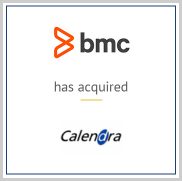 BMC Software prend pied sur le marché en développement de la consolidation des annuaires d'entreprises avec le rachat du français Calendra, pour 33 millions de dollars.
2005.01.21 / 2min read.